Tree Shaping Services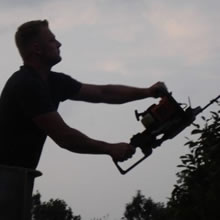 Professional Tree Care, Inc. offers experienced and skillful tree shaping experts that can get to work on your trees to shape them the way that is pleasing to your eye and the eyes of visitors that you have on your property. Tree shaping takes practice and skill as it is a work of art when the shaping is actually finished. If you have trees that need to be shaped, contact us today at Professional Tree Care, Inc. to get a free estimate and to get your trees shaped the way you want them to be with our no hassle shaping service.
We are licensed bonded and insured for your protection and your neighbors!